It's all happening in April's garden
Posted: 10th April 2023
After spending January and February in New Zealand I was really looking forward to seeing the last of the snowdrops in the garden on our return. Before we set off on our travels in early January the snowdrops were just starting to push through the soil with the promise of things to come. Unfortunately, when we got home, I was a little disappointed because although there were some large clumps of foliage, there was very little evidence of flowers.
I've since lifted several clumps, only to find very small, weak bulbs tightly packed together. I suspect the crowded clumps have never been lifted and divided or fed to build them up.
What I intend to do is feed the plants with a seaweed liquid fertiliser now as a boost and when the leaves have yellowed and almost died back, lift the clumps, divide into smaller clumps of 8-10 bulbs and replant in soil that's been improved with garden compost and a dressing of general fertiliser. I'm sure that when in better growing conditions, we will one day get lots of flowers – but it might take a couple of years!
Work on creating our new garden in Lincolnshire is a little behind I'm afraid because I've been ill since we arrived home at the end of February. Unbeknown to me, I picked up Salmonella in Thailand on the journey home and was very ill for 10 days after we got home. Unfortunately, the bacteria got into my bloodstream and caused various issues with internal organs and secondary infections, meaning I was out of action for around 5 weeks! Fortunately, I'm now on the mend and I'd like to thank all those people that send messages via nurse Jill wishing me a speedy recovery. I did have to cancel a few talks and thank you for the groups for being so understanding and to friends Sarah Hopps and Steven Routledge who covered for me.
Jobs for April by Martin Fish
The garden is really waking up now and shrubs, trees, roses and perennials are all starting to make new growth. Feeding plants at this time of the year really sets them up for the summer – I think of it as the equivalent of a hearty breakfast to us! Simply sprinkle a little general fertiliser such as Growmore or fish, blood and bone around the plants and lightly work it into the soil surface.
Early spring flowering shrubs such as spiraea, forsythia and ribes can if needed be lightly pruned after flowering. The aim is to cut out around one-third of the stems that flowered and tip back any long stems.
The grass is growing now, so to keep your lawns in trim try to mow little and often, ideally once a week. This helps to thicken up the grass, helping to prevent weeds from establishing. There's also still time to seed any thin or bare patches.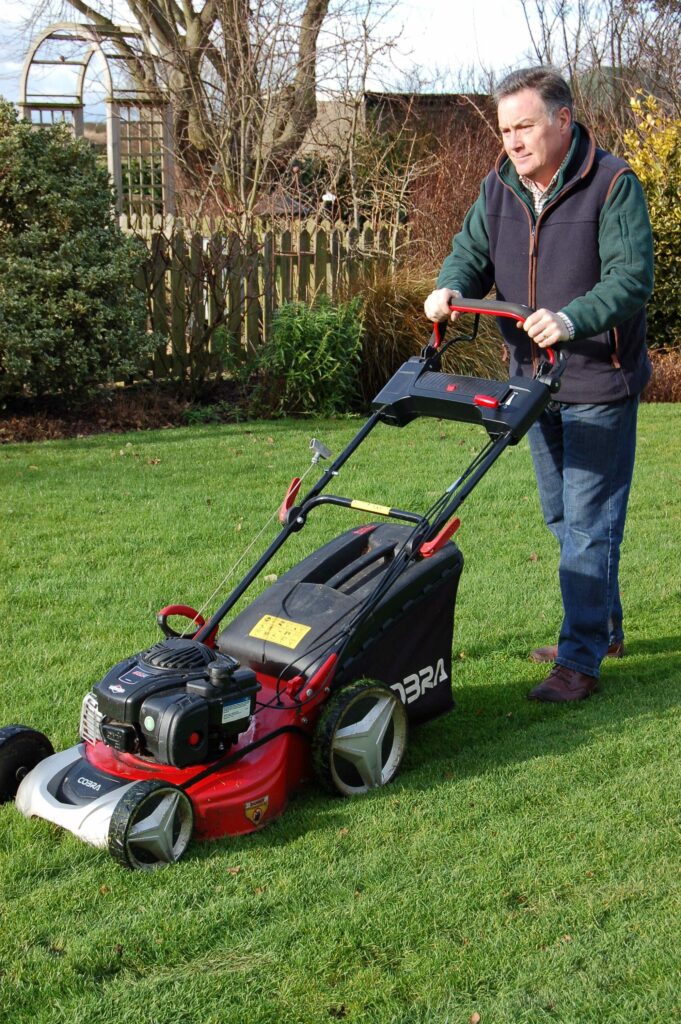 Dormant dahlia tubers can be planted into the garden now. New shoots can take a few weeks to emerge, and when they do, make sure they are protected from late frosts.
Wait around six weeks after flowers fade on spring bulbs before you cut the old leaves off. This gives time for the bulbs to swell and build energy for next year.
Hardy annuals such as cosmos, calendula, nigella and larkspur can be sown directly into the garden where you want them to flower. A great way to fill gaps in borders.
Keep on top of weeding. Seedling weeds in beds and borders can simply be chopped off with a hoe on a dry sunny day and left to wilt.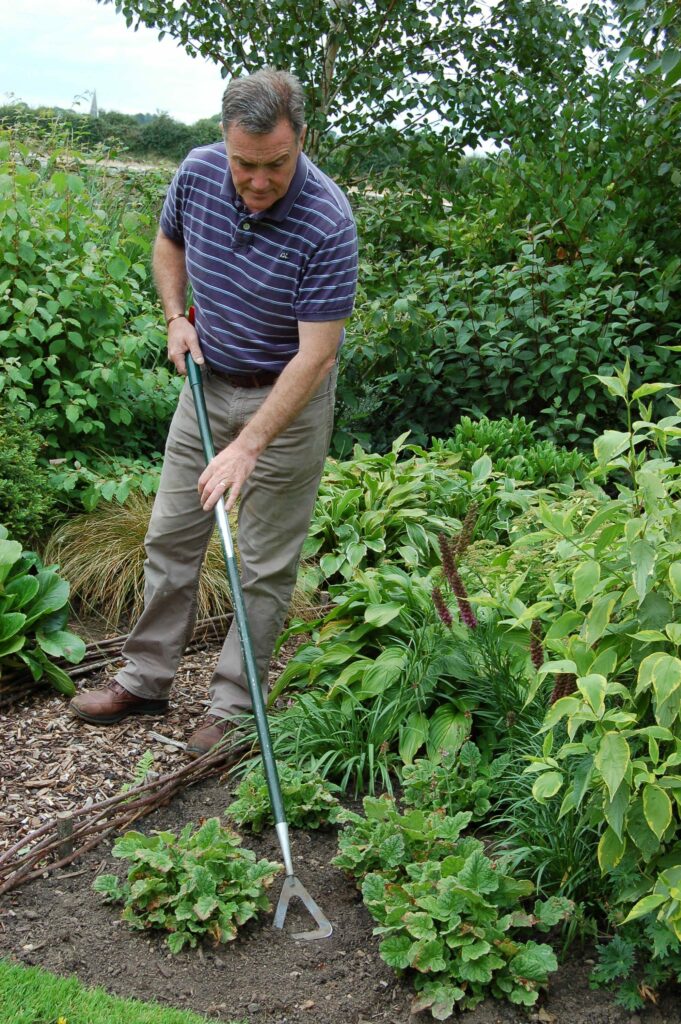 From early April you can sow carrots, beetroot, parsnips, spring onions, lettuce, salad leaves, peas and plant onion sets into the garden.
It's also time to plant potatoes into the garden, especially first early varieties. If you haven't already bought seed potatoes you might still find some in a garden centre. Plant them around 12" apart and space the rows 2ft apart. If you don't have room in your garden for potatoes, consider planting a few in large pots. Plant one potato in a 10-litre pot of multipurpose compost and always keep it moist.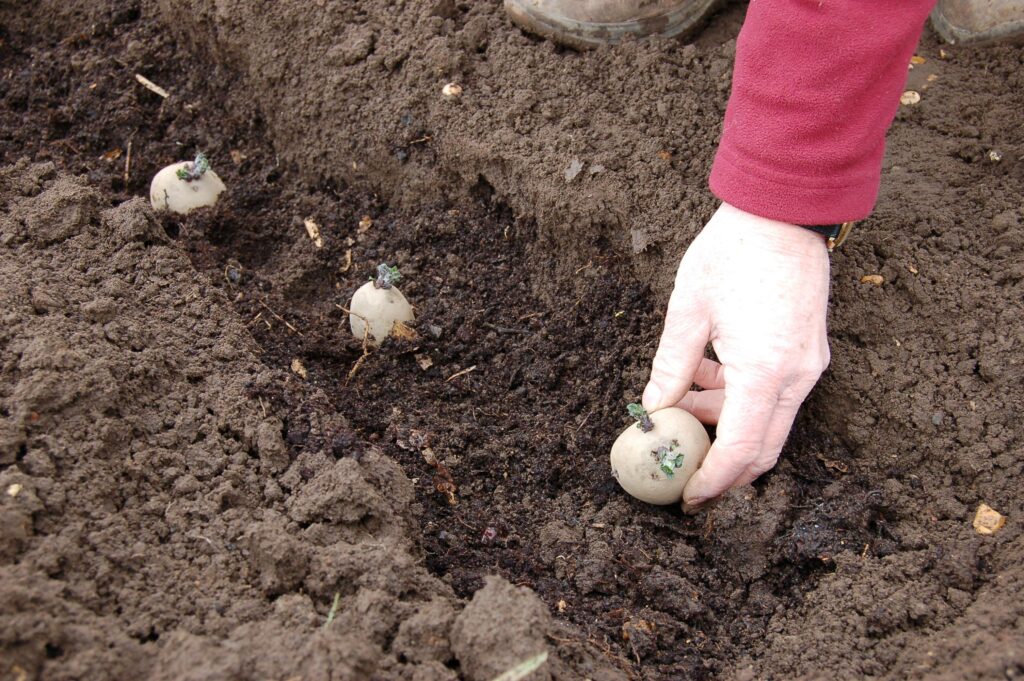 From mid to late April you can start sowing French beans, runner beans, courgettes and sweetcorn in cell trays or pots in a frost-free place to have plants ready for planting out in late May when the frosts have finished.
For more weekly gardening tips and advice from Martin visit "Pots & Trowels" on Facebook or subscribe on YouTube for free.
Happy gardening
Martin Fish. www.martinfish.com