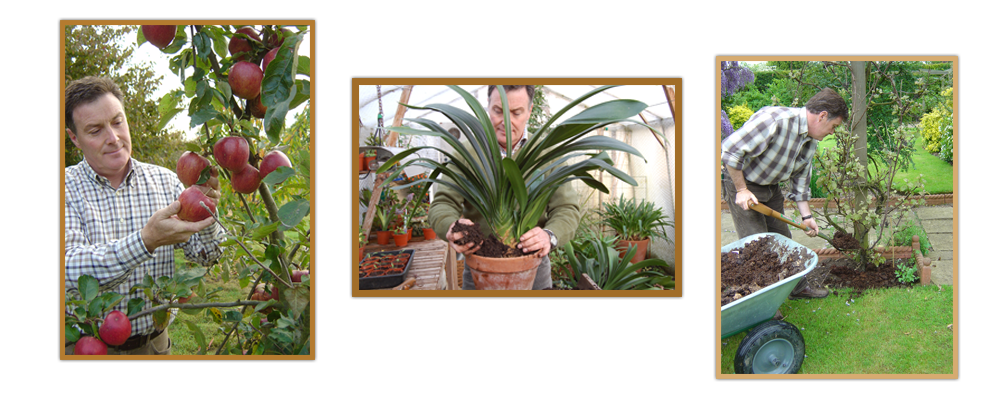 About
Martin developed his love of gardening as a child whilst helping in his Grandmother's garden, an old fashioned cottage garden that was full of flowers, vegetables, fruit, hens and laughter!
His gardening career started as an apprentice gardener and he studied horticulture at Brackenhurst College, Southwell and Merrist Wood College in Surrey. At 21 Martin went on to become Head Gardener at Rufford Abbey, at the time the youngest head gardener in the country.Fulfilling his ambition to work for himself Martin bought 6 acres of land in Nottinghamshire and started his own landscape, garden maintenance and nursery business.In the early 1990's Martin began writing for Garden News, a weekly gardening publication. He quickly became a regular columnist and created a series of demonstration gardens on the nursery site which were featured in the magazine. Regular gardening projects and features were also created for The Garden, Gardener's World Magazine, Kitchen Garden and Garden Answers.
As the gardens developed they were also regularly used for outside broadcasts as part of Martin's work as one of the gardening experts for BBC Radio Nottingham and BBC East Midlands Today.Martin loved being behind the camera and much of his television work was filmed in his garden, including a 12 part series for Carlton TV called Simply Gardening, that he presented with fellow gardener John Stirland and Coronation Street's Thelma Barlow.Always one for a new challenge, in 2009 Martin and his wife Jill moved to North Yorkshire where for five years he ran the award winning Harrogate Flower Shows.In January 2014 he decided to return to the roots of gardening by developing his own garden alongside writing and broadcasting about gardening. He works with several local charities including the Friends of the Valley Gardens in Harrogate as their President. Martin is active on the flower show circuit giving talks and Q&A sessions and as an accredited RHS judge Martin is thrilled to be judging at many RHS and independent flower shows.