About
Martin and Jill are a great team and can often be found working together at flower shows, giving talks to groups or back home working in their garden.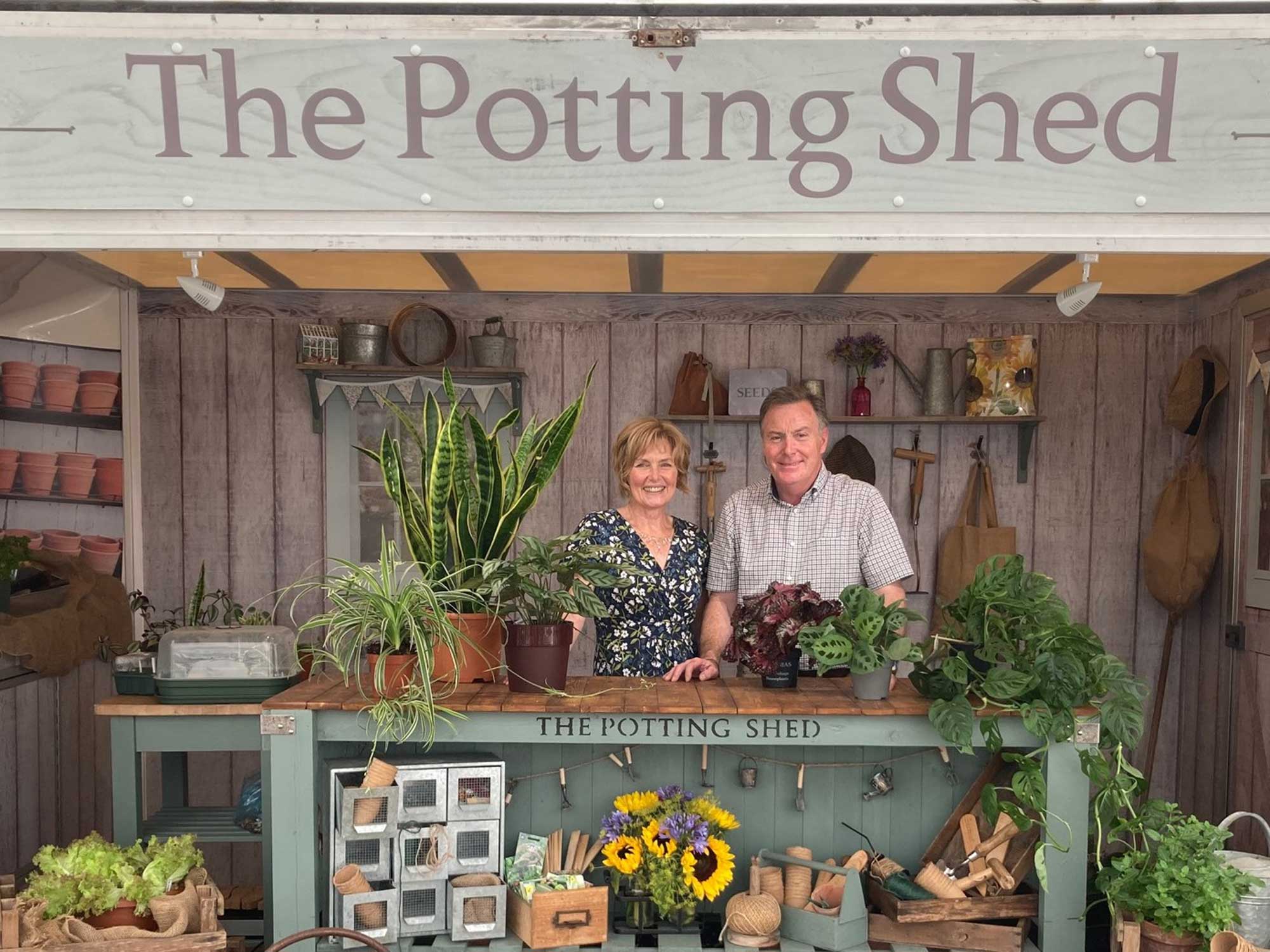 Martin
Martin developed his love of gardening as a child whilst helping in his Grandmother's garden, an old-fashioned cottage garden that was full of flowers, vegetables, fruit, hens and laughter!
Martin's gardening career started as an apprentice gardener on the Newark Parks Department and he studied horticulture at Brackenhurst College, Southwell and Merrist Wood College in Surrey. At 21 Martin went on to become Head Gardener at Rufford Abbey, at the time the youngest head gardener in the country.
Fulfilling his ambition to work for himself Martin bought 6 acres of land in Nottinghamshire and started his own landscape, garden maintenance and nursery business. In the early 1990's Martin began writing for Garden News, a weekly gardening publication. He quickly became a regular columnist and created a series of demonstration gardens on the nursery site which were featured in the magazine. Regular gardening projects and features were also created for The Garden, Gardener's World Magazine, Kitchen Garden and Garden Answers.
As the gardens developed, they were also regularly used for outside broadcasts as part of Martin's work as one of the gardening experts for BBC Radio Nottingham and BBC East Midlands Today. Martin loved being behind the camera and much of his television work was filmed in his garden, including a 12-part series for Carlton TV called Simply Gardening, that he presented with fellow gardener John Stirland and Coronation Street's Thelma Barlow.
Always one for a new challenge, in 2009 Martin and his wife Jill moved to North Yorkshire where for five years he ran the award-winning Harrogate Flower Shows. In January 2014 he decided to return to the roots of gardening by developing his own garden alongside writing and broadcasting about gardening.
After several wonderful years in North Yorkshire Martin and Jill felt the pull of the family and moved to Lincolnshire to be nearer their children and their families and have once again taken on the challenge of creating a new garden.
Martin is active on the flower show circuit giving talks and Q&A sessions and as a Senior RHS judge Martin is thrilled to be judging at many RHS and independent flower shows.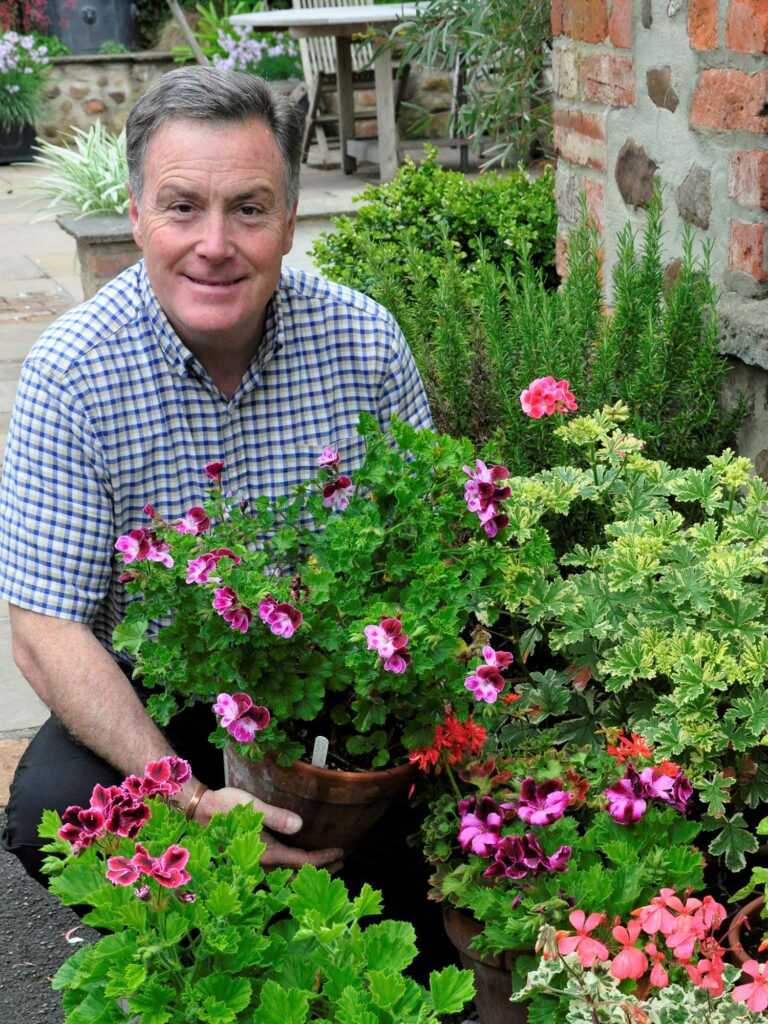 Jill
Jill never intended to be a gardener although she always loved being outdoors and working with her father in their veg garden and helping her mum in the kitchen creating recipes using fresh fruit and veg and specially making jams and chutneys.
Having trained and worked as an Infant school teacher Jill made the decision to leave teaching and join Martin in their nursery in Nottinghamshire. Knee deep in compost Jill developed her love of growing and gardening, especially in the fruit and veg plot.
With three children to feed and a wealth of produce coming from the Kitchen Garden Jill developed her cooking skills and started to collate recipes from family and friends. With no formal qualifications in cookery Jill's style is all about the fresh flavour of home grown, seasonal produce.
During a business meeting with the then editor of Garden News, Jill made lunch for everyone with a toffee apple pie for pudding. The editor was so impressed that he immediately offered her the job of cookery writer for the weekly garden publication! For five years she cooked, photographed and wrote recipes using the produce out of their veg plot.
Jill now enjoys writing cookery features for The Dalesman magazine and Kitchen Garden as well as monthly blogs on the website.
Together Martin and Jill wrote their book 'Gardening on the Menu' and they regularly give talks to groups on growing and cooking with fresh fruit and veg.
Jill joins Martin on the Potting Shed stage for live cookery demos using seasonal produce at many of the flower shows across the country and also acts as compere for question times.
Jill inherited her mum's jam pan which is now sadly retired but kept fondly on the kitchen shelf!