Lazy breakfast time in July's kitchen!
Posted: 1st July 2023
Sometimes you just don't want a full English breakfast! When it's hot weather I don't like feeling too full so a traditional brunch dish doesn't work. This sweet treat is a tasty alternative and really makes the most of our wonderful strawberries.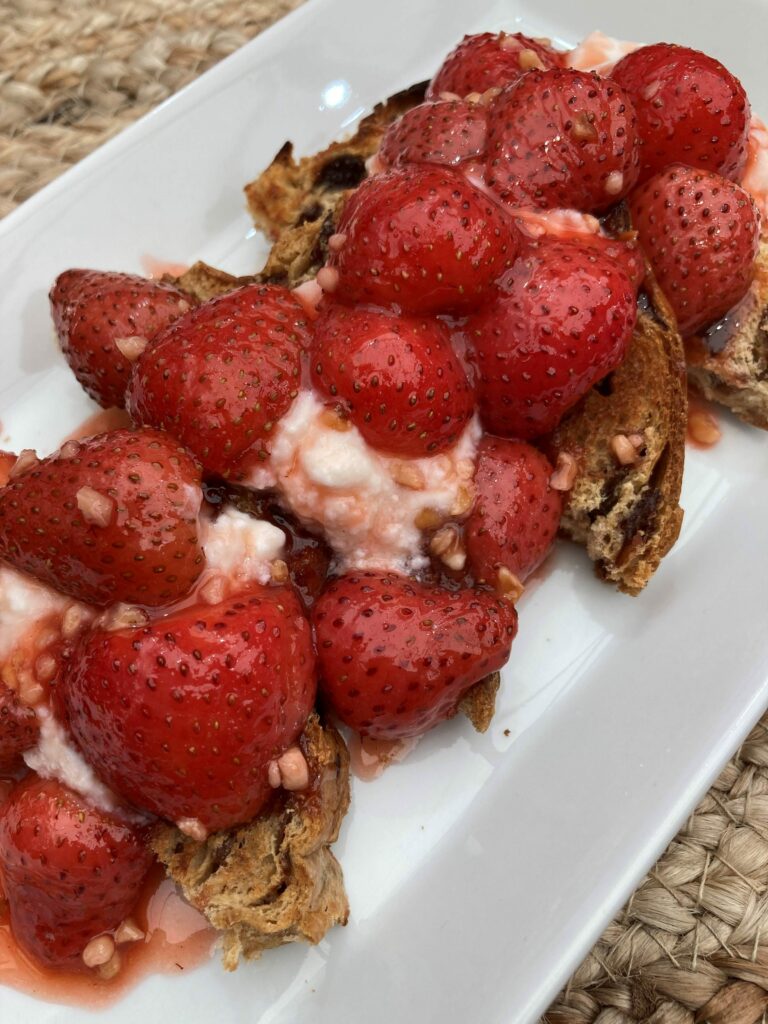 Strawberry toasty brunch
2 slices fruit loaf (Lincolnshire plum bread if you can get it!)
35g butter
200g ripe strawberries, halved
3 tbspns runny honey
¼ tspn vanilla paste
2 tbspns chopped hazelnuts or flaked almonds
Optional extras – juice of half a lime and/or a pinch of sea salt flakes
2-4 tbspns ricotta cheese
Toast the bread in your toaster or use a griddle pan to make stripes
Melt a quarter of the butter in a small frying pan till it foams then add the strawberries, cut side down if you can.
Leave to cook over a high heat until they just start to caramelise
Add the remaining butter, the honey and the vanilla. Stir round to blend together and pick up any juices from the strawberries.
Stir through the lime juice or salt then add the hazelnuts.
Spread the ricotta thickly on the toasted fruit bread then spoon over the strawberries and the nutty sauce
Enjoy straight away